A Brief Colonial History Of Ceylon(SriLanka)
Sri Lanka: One Island Two Nations

Two Nations-Hot- News

Charity Organizations
Charity Organizations

join us enabling the poorest of the poor toimprove their own lives

Thursday, May 18, 2017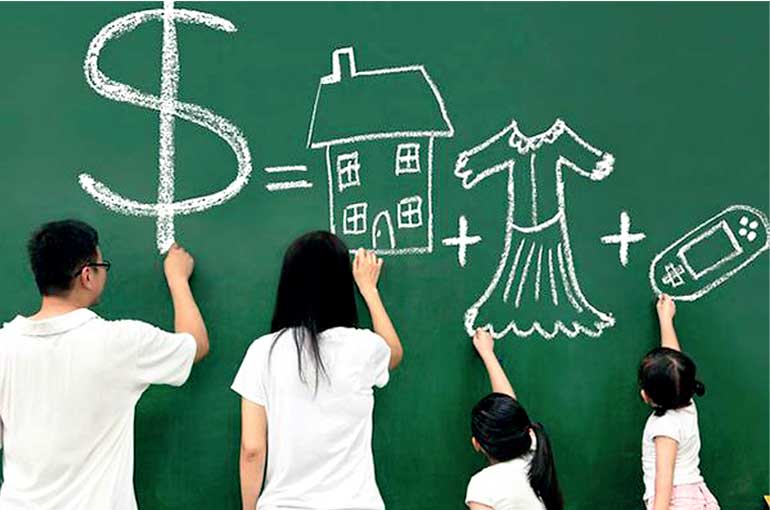 Thursday, 18 May 2017
Like any other festive season, during this year's 'Avurudu' season commercial banks and credit card companies provided debit/credit card offers to their card holders. These offers were mainly attached to clothing, electronics, hotels, travel etc.

After a few weeks of the festive season, by now, you would have received the credit card statement with a payment due date. How many of you are stressed over paying the outstanding before the due date? How many of you incurred a penal interest cost which is higher than the discount you enjoyed at the time of purchasing? Or are you planning to cut down on this month's expenses to settle the credit card bill? Sound familiar?

Lower financial literacy among the general public would have an adverse impact directly on credit card management, consumption choices and overall personal financial security. This article examines the level of financial literacy among Sir Lankans, the benefits of higher financial literacy to fuel economic growth and finally offers recommendations on how to enhance financial literacy among the general public.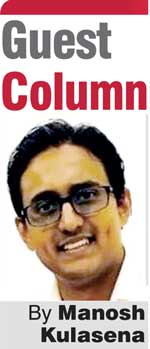 What is financial literacy?
In general, financial literacy means a blend of knowledge, skill, attitude and behaviour required to make sound financial decisions and eventually realise individual financial security. It has been used to refer to knowledge of financial products (e.g. what is a saving account, fixed deposit; the difference between fixed and floating interest rates), knowledge of financial concepts (inflation, compounding, diversification, credit ratings) and mathematical skills required for effective financial decision making.
Modern marketplace offers numerous, complex and attractive personal financing deals (e.g. easy access to credit cards, auto loans, easy payment schemes). Thus, it is imperative for customers to be more conversant about these products. Basic financial literacy among households will lead to a healthier household welfare.


Financial literacy among Sri Lankans

As per the Standard & Poor's 2014 global financial literacy survey, Sri Lanka has a higher financial literacy rate compared to its South Asian peers. This is not a surprising factor since Sri Lanka has one of the highest adult print literacy rates in the region.

However, it is noteworthy, the gap between print literacy and financial literacy. Sri Lanka has the highest gap between print literacy and financial literacy in the region. This indicates that there is more scope to promote financial literacy among Sri Lankans.

As per the survey on average, 65% of adults in the major advanced economies are financially literate. South Asia records the lowest percentage of financial literacy. This implies that financial literacy among citizens could propel the nation's economic growth.

Source: Standard & Poor's 2014 global financial literacy survey, CIA The world fact book


Impact on lower financial literacy Personal Finance

Effects of lower financial literacy are greatly magnified in the rural public and small-medium business community. When it comes to personal financing, some people poorly manage their credit cards. They take hefty discounts offered by financial institutions and expense beyond their disposable income. Eventually end up with penal interest. On the other side of the spectrum, there are people who would settle the credit card balance well before the due date, resulting in loss of interest income on their savings. Credit cards should be consumed wisely to earn benefits out of it.

When it comes to savings, people in rural areas still prefer Government banks over private banks despite Sri Lanka has a strong private banking and non-banking financial institutions. Lack of understanding about saving products and misconceptions keep people away from maximising returns on their surplus funds. One of the fundamentals of finance is the positive relationship between Risk and Return. There are opportunities where people could maximise the return by investing in assorted saving products of credible and reputed financial institutions.

Moreover, some people demonstrate lower knowledge of interest rate movements in the country. When it comes to housing loans, personal loans, one would opt for floating interest rates when interest rates are on an upward trajectory. It is imperative that customers do some homework based on their financial literacy prior to signing any documents.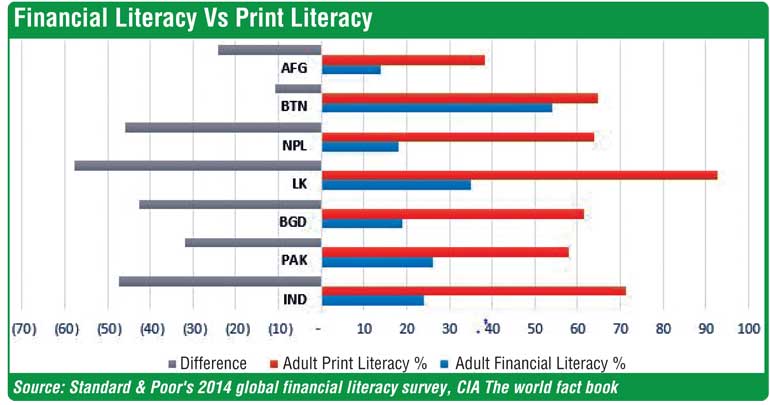 Ageing population

Sri Lanka with an ageing population should dwell upon the financial well-being of senior citizens. This creates the demand for retirement plans, pension schemes, life insurance schemes, medical insurance schemes, etc. However, due to lack of knowledge in personal finance planning, inflation, insurance people do not patronage above products. Such behaviour might trigger financial insecurity after their retirement.

Risk diversification is another rarely practiced fundamental by many Sri Lankans. We have bitter experiences of collapsed private financial institutions. Despite that, some invest their entire savings only in a single high yielding product. Knowledge about diversification could have mitigated such credit risks.


SME sector

SME sector has already been identified as a key catalyst to drive the economic progress of Sri Lanka. There is an upward movement towards startup ventures and passion for entrepreneurship among the youth. However, it is essential for them to have a certain level of financial literacy in addition to their domain expertise. The primary objective in finance is shareholder wealth maximisation. Entrepreneurs should know how to create value in the business by optimising decisions on capital investments, working capital, borrowing, pricing, etc. Financial literacy will also protect rural businessmen from aggressive money lenders who may exploit the borrower's lack of financial knowledge. There were profitable SMEs which later collapsed due to cash flow problems.

Impact of lower financial literacy on Sri Lankan economy

Sri Lanka has been experiencing a lower economic progress over decades due to several reasons. The writer believes that lower financial literacy among the general public is another reason for this situation. Most of the financial concepts that designated under personal financing, apply to the nation's financial health as well. Government investment, borrowing, taxation policies are also driven by fundamentals of finance.

Due to lack of financial literacy, people did not question the viability of certain economic decisions made by present and former governments. Sri Lankan voters always focused to eradicate corruption and maximise subsidies granted by the Government. The writer considers that, the major destruction to the economy was caused not due to corruption, but due to erroneous economic decisions/policies implemented by politicians over decades. The cost of public finance mismanagement has already caused adverse implications for future generations as well.


Lack of financial literacy among Sri Lankan voters

General public should be aware of basic economic principles and the impact of Monetary and Fiscal policies. Majority anticipates government subsidies, salary increments, and duty waivers from the annual budget speech. Due to lack of financial literacy, voters tend to vote for the election manifesto which caters for those short sighted wish list, without assessing economic policies presented.

Sadly, majority of Sri Lankan voters suffer from economic illiteracy. After the election, ruling party attempts to satisfy short term promises at the expense of long term economic development. On that note, there are some similarities between the Voter and the Consumer, who is running behind seasonal credit card offers. Financially illiterate citizens will always get carried away with higher returns and neglect the risk element. Poor financial literacy among citizens is a blessing for most of the politicians ranging from central government to local administration bodies.


How to improve financial literacy in Sri Lanka

Government institutions such as the Central Bank of Sri Lanka, Colombo Stock Exchange, Public/Private Financial institutions and Professional accountancy bodies are carrying out knowledge sharing programs to various segments of the society. Which needs to be admired and they should amplify their efforts to elevate the financial literacy in Sri Lanka. Financial education should be a part of the good governance. It is important that financial education to be visibly distinguished from commercial advice.

The Organisation for Economic Co-operation and Development (OECD) has taken various initiatives to promote financial literacy in the world. There are some countries including India who has implemented a national strategy to improve financial education in the country. Countries with higher financial literacy commemorate a month called 'Financial literacy month' as well.


Financial education in to school core-curriculum

Sri Lanka has a well-established free education system compared to its regional peers. Thus we need to include subjects such as Personal Finance Management (savings, cash flow planning and investment), Basics of Macroeconomics (govt. tax income, GDP, public expenditure) and Consumer Education to school syllabus. As per the current structure, those who studied commerce for Ordinary Level and Advance Level would only get a feel of these breathing subjects.

Basics of personal finance and economics are required not only to commerce students, but also to entire student fraternity. Each citizen plays a role in the economy directly or indirectly. Therefore, all segments of the community, such as politicians, farmers, public and private servants, housewives, entrepreneurs, etc. should have financial literacy. Therefore, it is recommended to include these subjects as compulsory subjects from Grade 9 to 11.

Higher education programs, vocational training programs, should consist of short modules on personal finance in addition to their main field of study. Though we have English medium financial newspapers it is essential to have Sinhala and Tamil medium economic bulletins about local/global economic news. Financial literacy could be improved on the use of technology; it could be accelerated via computer and mobile.

The financially educated citizen could push politicians and financial institutions from their comfort zones, to create positive effects on both personal finance and overall economy.

(The writer is a member of the Chartered Institute of Management Accountants (UK) and member of the Institute of Chartered Accountants of Sri Lanka and holds B.Sc. Accounting (special) degree awarded by University of Sri Jayewardenepura. He also serves as a Senior Lecturer at the Mercury Institute of Management. He can be reached via manoshstar@gmail.com).