A Brief Colonial History Of Ceylon(SriLanka)
Sri Lanka: One Island Two Nations

Two Nations-Hot- News

Charity Organizations
Charity Organizations

join us enabling the poorest of the poor toimprove their own lives

Wednesday, May 17, 2017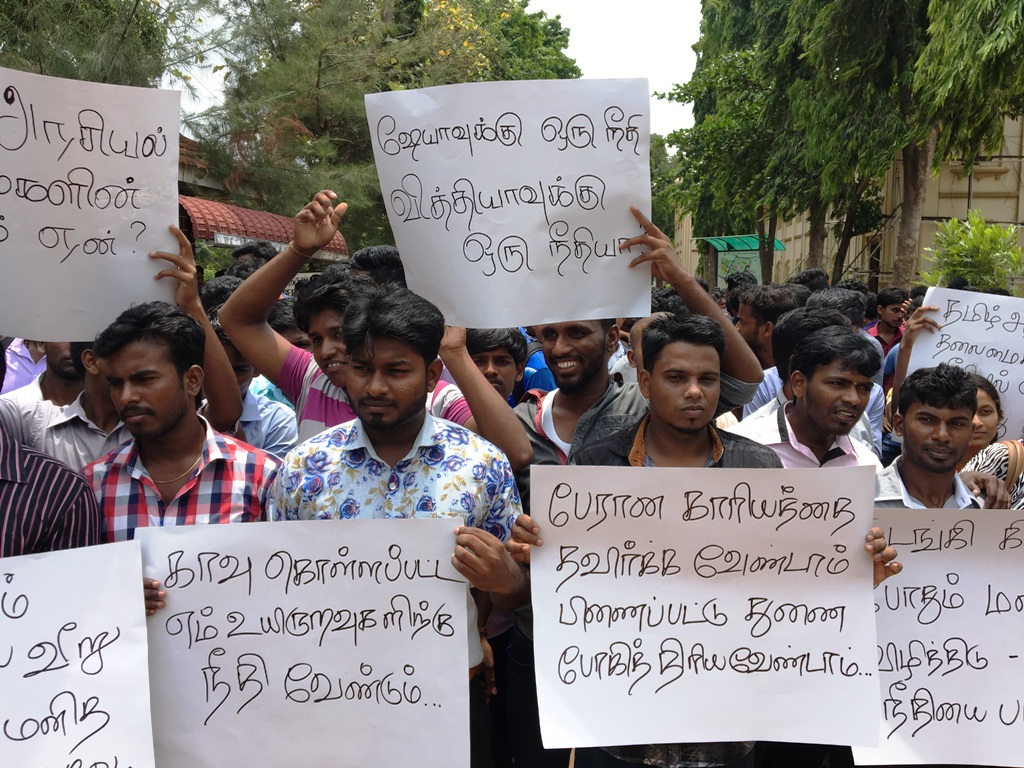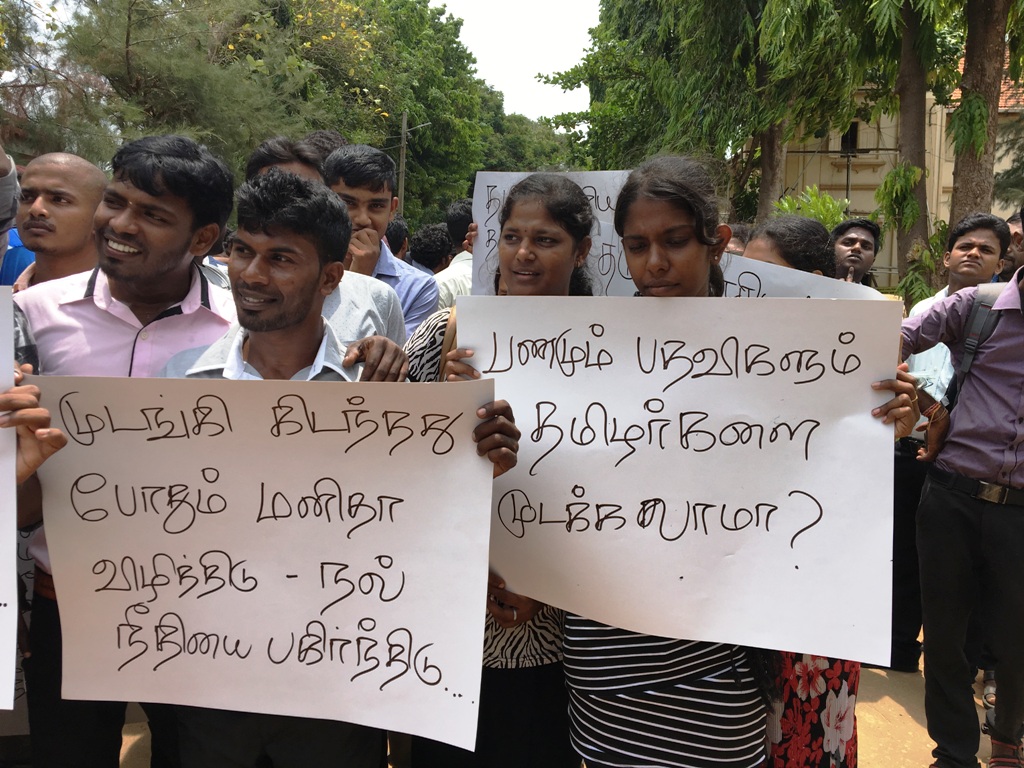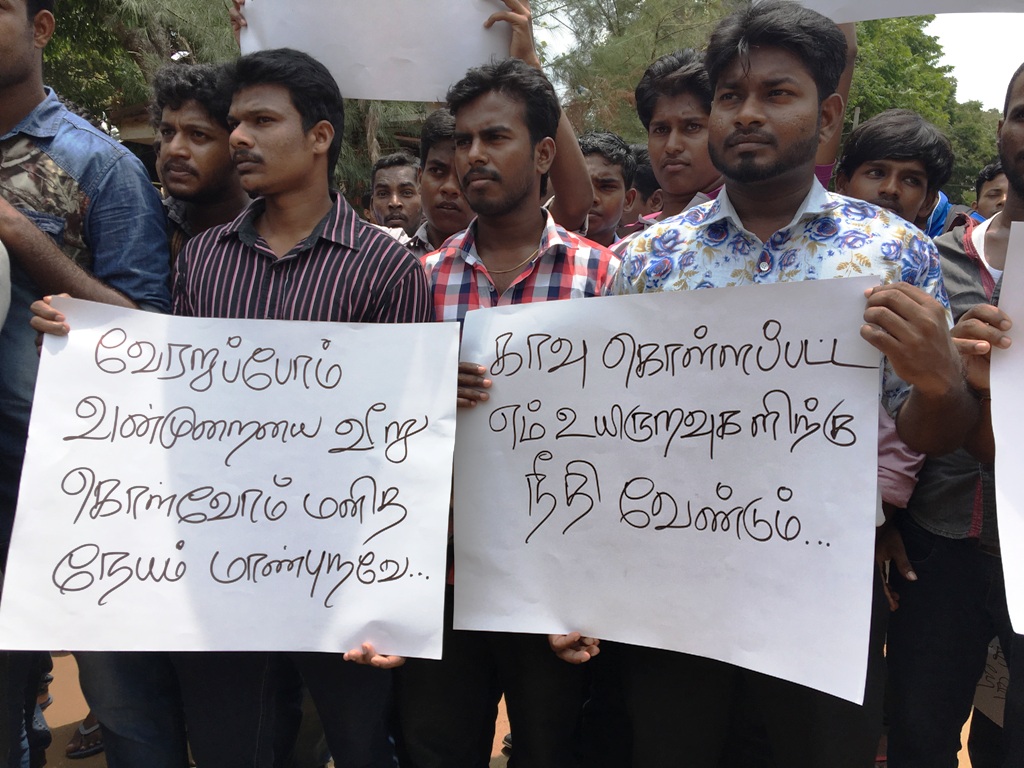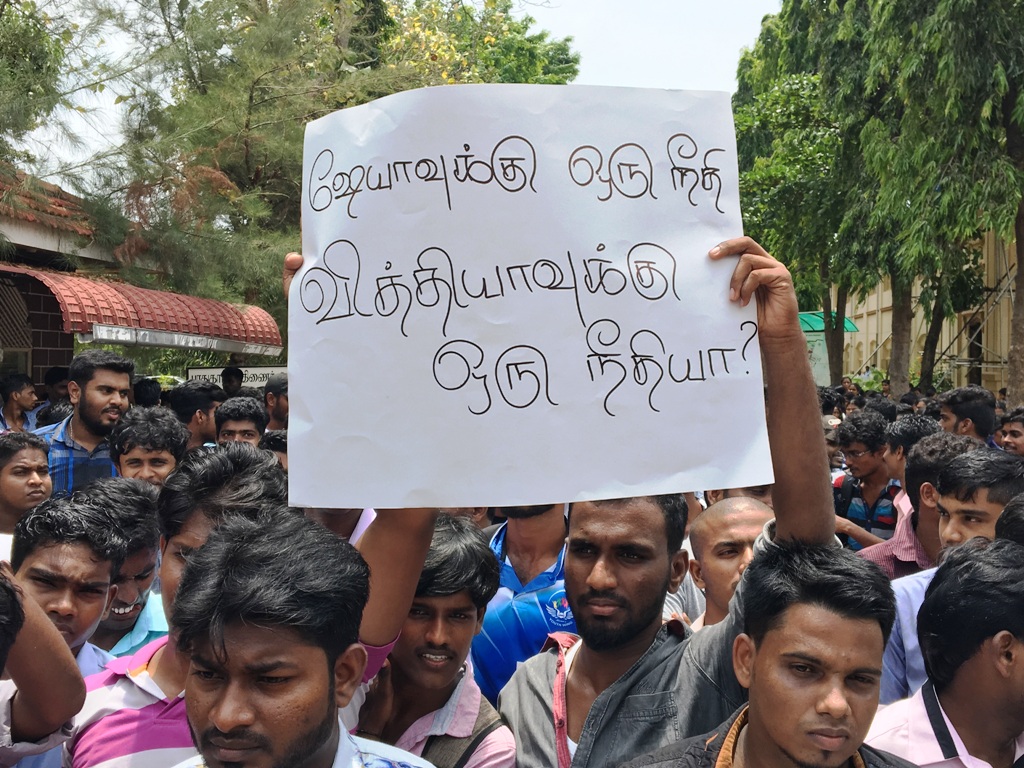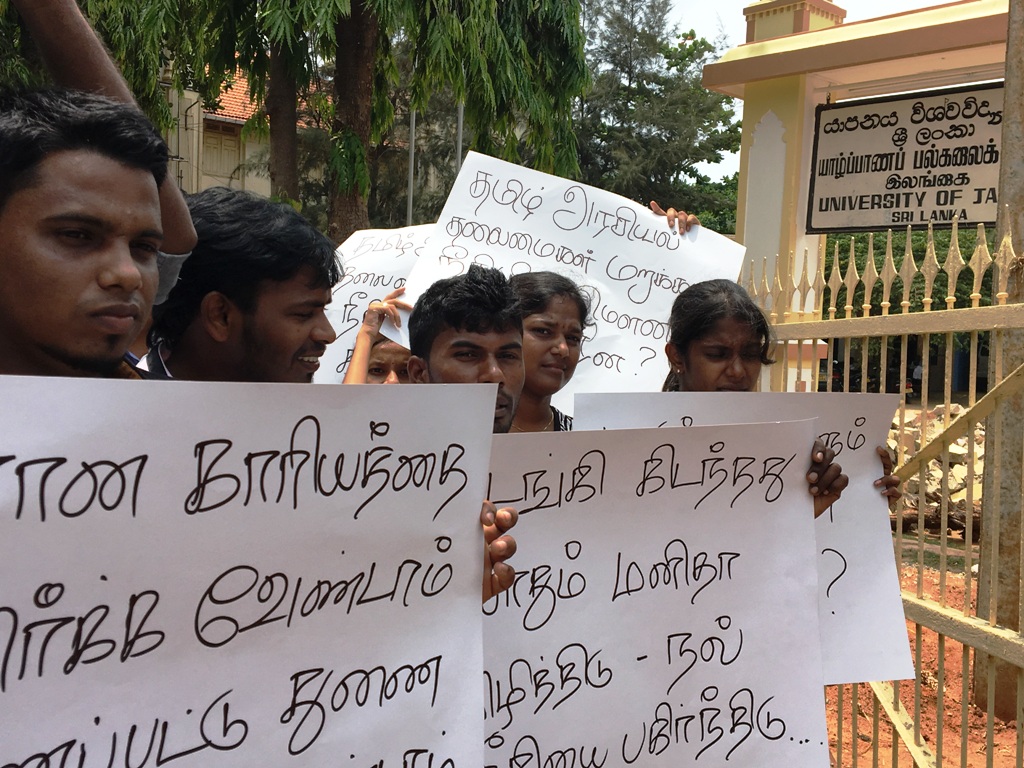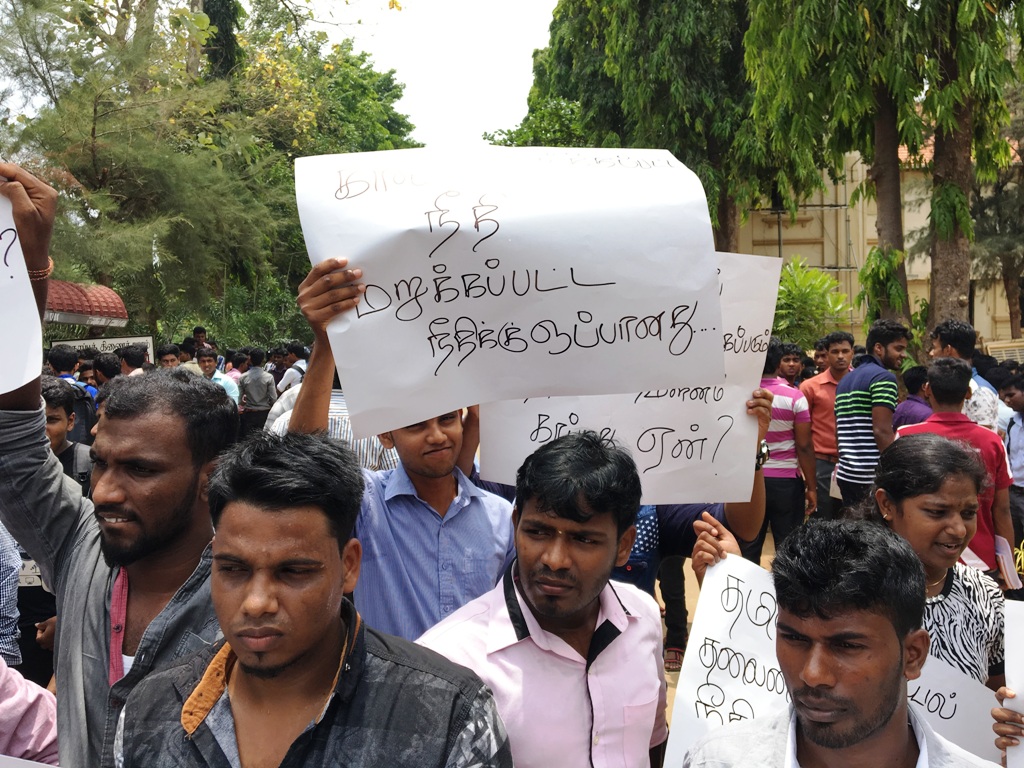 Hundreds of students at the University of Jaffna protested today against the transfer of the trial for the rape and murder of a Punguditivu student to a Colombo High Court.
The request to be transferred by the accused in the case of the rape and murder of Vithya Sivaloganathan has sparked protest across the North-East, with the victim's family strongly opposing the move.
The protesting students also called for accountability and progress in the case of the murder of two Tamil students by Sri Lankan police and were joined by staff members.