A Brief Colonial History Of Ceylon(SriLanka)
Sri Lanka: One Island Two Nations

Two Nations-Hot- News

Charity Organizations
Charity Organizations

join us enabling the poorest of the poor toimprove their own lives

Saturday, May 6, 2017
Probe on FCID following complaints to PM, President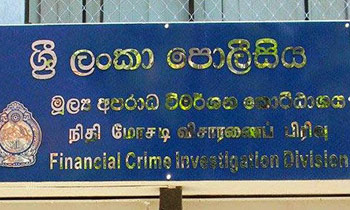 2017-05-05
The Inspector General of Police (IGP) and the Secretary to the Ministry of Law and Order have begun an inquiry into the activities of the Police Financial Crimes Investigation Division (FCID).
Sources close to the Prime Minister said the inquiry had been had been launched after a series of complaints were received by both the Premier and President Maithripala Sirisena against the FCID.
The objective of the investigation is to determine whether these complaints were valid and whether anyone was bringing any undue influence to bear on the FCID which could compromise its actions.
The report on the investigation was due to be made available in approximately fifteen days, according to sources. (Yohan Perera)