A Brief Colonial History Of Ceylon(SriLanka)
Sri Lanka: One Island Two Nations

Two Nations-Hot- News

Charity Organizations
Charity Organizations

join us enabling the poorest of the poor toimprove their own lives

Saturday, June 10, 2017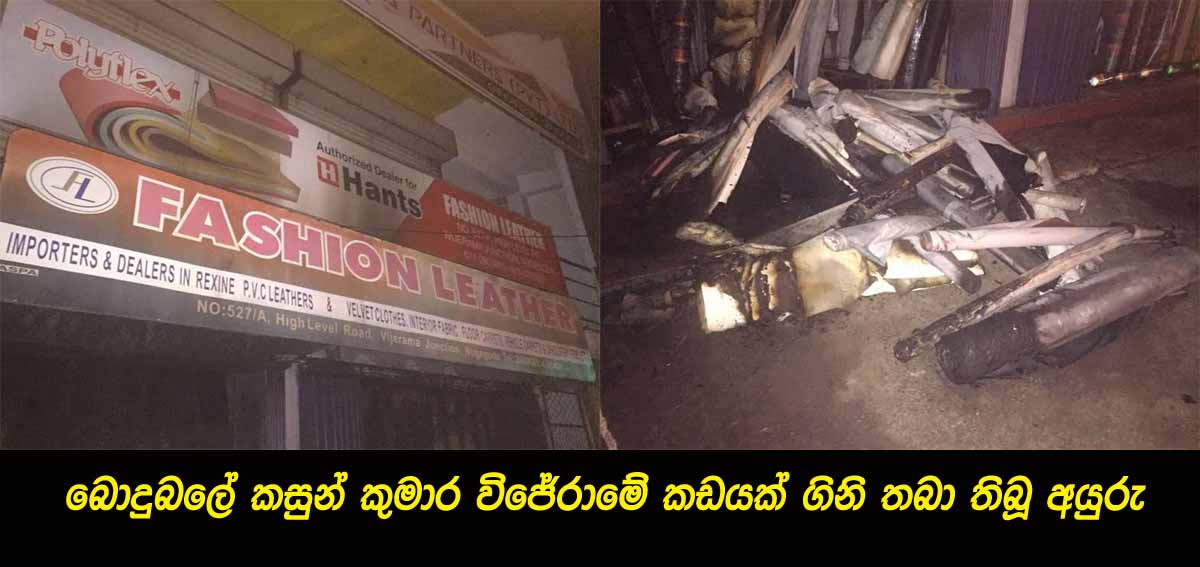 (Lanka-e-News - 09.June.2017, 2.45PM) An individual who is associated with the organization inciting religious hatred and stoking hate crimes across the country by setting fire to several Muslim shops in Mahragama and Wijerama by hurling petrol bombs was arrested by the police intelligence division officers at Maharagama on 8 th at dawn.
The suspect was arrested following identification made through CCTV cameras installed in the vicinity of the shops that came under attack.
The suspect is 33 years old Wanniarachige Kasun Kumara residing at 67 , Pasal Mawatha , Maharagama employed at a restaurant located at Maharagama – Dehiwala Road .He is a life member of the Bodhu Bala Sena organization.
The CCTV cameras had recorded this criminal prowling in the night on a bicycle and setting fire to closed shops. (CCTV photograph herein depicts an incident at Wijerama)
A shop at High level road , Maharagama on 22 nd May; a pharmacy at Wijerama on 24th ; a Cushioning shop at Wijerama again on 6 th June ; and another shop at Maharagama on 7 th were set fire to by this suspect. As a result huge damage has been caused to the shops.
The police intelligence officers of Western province and Mirihana are interrogating the suspect to elicit information in order to determine on whose instructions this culprit committed these crimes aimed at plunging the country into a racial holocaust .
Meanwhile based on reports reaching Lanka e news inside information division , the maniacal monk Galagoda Athe Gnanassara bent on unleashing racial violence in the country had met with notorious turncoat , black coat , parana coat crook Wijedasa Rajapakse , Colombo district M.P and minister of justice secretly on many occasions during the recent past .
On every occasion it is former defense secretary Gotabaya Rajapakse a byword for murder and mayhem who had informed Wijedasa Rajapakse of Gnanassara's arrival to meet him, according to reports. On some occasions , Wijedasa had even not attended parliament because Gnanassara was coming to meet him. Anyone who wishes to verify the veracity of these revelations can examine the calls exchanged via the phone at the home of Wijedasa , and get confirmation.
In spite of so many complaints made to the Police , Gnanassara who is wantonly trying to plunge the country into a holocaust through his rowdy conduct and vituperative hate speeches while wearing the saffron robe and disgracing his own religion , has still not been taken into custody . Neither the minister in charge of the police force nor the IGP had entrusted the CID with the responsibility to take this monk into custody who is committing outrageous sacrilege and inciting racial violence openly to the detriment of the entire country
---------------------------
by (2017-06-09 09:49:44)