A Brief Colonial History Of Ceylon(SriLanka)
Sri Lanka: One Island Two Nations

Two Nations-Hot- News

Charity Organizations
Charity Organizations

join us enabling the poorest of the poor toimprove their own lives

Thursday, June 8, 2017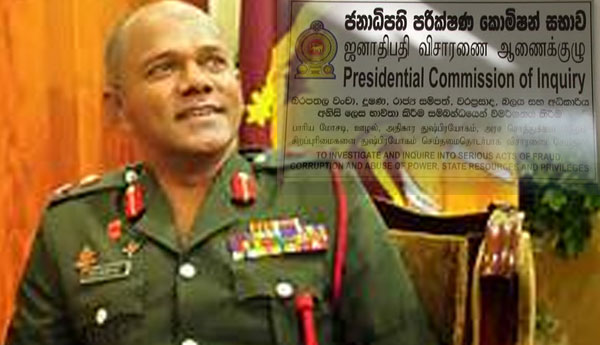 Jun 07, 2017
Former Army Commander Lt. General Daya Ratnayake has been summoned to present before the Presidential Commission of Inquiry to Investigate and Inquire into Serious Acts of Fraud, Corruption and Abuse of Power, State Resources and Privileges (PRECIFAC) today (7) to record a statement in connection with the cutting and selling of Kankesanthurai cement factory machinery as scrap iron.
Presidential Commission inquiry based on Kankesanthurai Cement Factory's machinery was to be dismantled for scrap. Several top brass of the Defence Ministry and top army officials have been accused of selling the parts of machine for scrap iron and earning millions of rupees.
He has arrived at the Presidential Commission today (7) and giving statement.