A Brief Colonial History Of Ceylon(SriLanka)
Sri Lanka: One Island Two Nations

Two Nations-Hot- News

Charity Organizations
Charity Organizations

join us enabling the poorest of the poor toimprove their own lives

Tuesday, June 27, 2017
Human rights groups and fellow dissidents react after Liu Xiaobo is transferred to hospital with late-stage liver cancer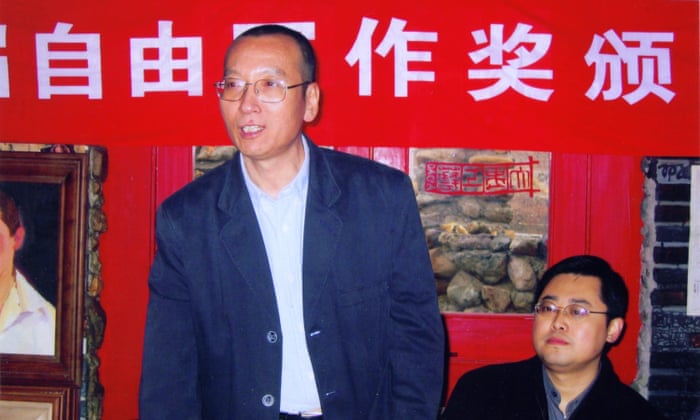 An undated handout image of Liu Xiaobo, the 2010 Nobel peace prize winner. Photograph: EPA
Liu, 61, had been serving an 11-year prison sentence for inciting subversion of state power. His lawyer, Mo Shaoping, who has been in contact with Liu's family, said he was now in the late stages of disease. Another of Liu's lawyers, Shang Baojun, said he had been diagnosed on 23 May.
"This type of late-stage cancer is very difficult to treat. It would have been easier if it was discovered sooner," Shang said. "It's extremely serious."
Friends and family worry he may not receive the best care. He has asked to return to his home of Beijing to undergo medical treatment, but the authorities refused permission to do so.
"It adds injury to insult that Liu Xiaobo, who should never have been put in prison in the first place, has been diagnosed with a grave illness," said Patrick Poon, a China researcher at Amnesty International. "The Chinese authorities should immediately ensure that Liu Xiaobo receives adequate medical care, effective access to his family and that he and all others imprisoned solely for exercising their human rights are immediately and unconditionally released."
"Enemy mentality will poison the spirit of a nation, incite cruel mortal struggles, destroy a society's tolerance and humanity, and hinder a nation's progress toward freedom and democracy," one section read. "That is why I hope to be able to transcend my personal experiences as I look upon our nation's development and social change, to counter the regime's hostility with utmost goodwill, and to dispel hatred with love."
Zhang Xuezhong, a legal scholar and human rights activist, said Liu had been a symbol of hope for many years.
"It's known that Liu Xiaobo and his family have made a tremendous sacrifice for the cause of freedom and democracy for China," said Zhang. "This is unfortunate news for him and his family, and it's a blow to China's democracy movement, as so many people have placed hope in him, and rightfully so."
Sophie Richardson, the China director at Human Rights Watch, said: "The Chinese government's culpability for wrongfully imprisoning Liu Xiaobo is deepened by the fact that they released him only when he became gravely ill."
A foreign ministry spokesman was "not aware of the situation" when asked about Liu's case at a daily press briefing.