A Brief Colonial History Of Ceylon(SriLanka)
Sri Lanka: One Island Two Nations

Two Nations-Hot- News

Charity Organizations
Charity Organizations

join us enabling the poorest of the poor toimprove their own lives

Wednesday, June 14, 2017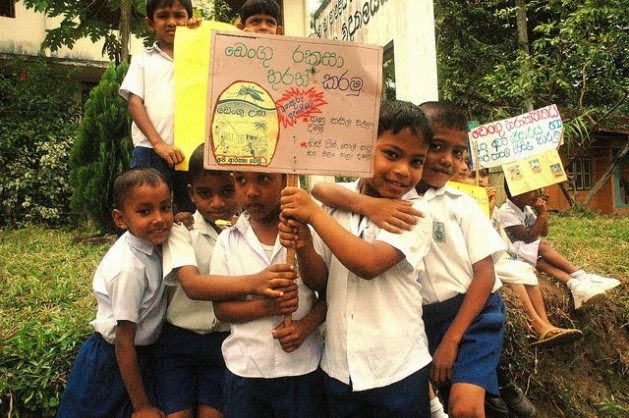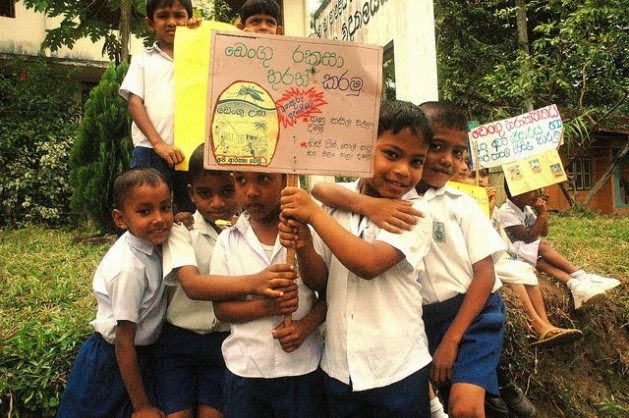 Image: Anti- dengue campaign by school children.

by Sanjeewa Weerawickwama.-
12/06/2017
The population of Sri Lanka is 20.97 million (2015) people. Some 1.84 million are migrant workers. The number of Dengue Fever affected individuals in 2015 was 29, 777. In 2016 it was 55, 154. Statistics for the first 5 months of 2017 show affected individuals to be 56,887! And the total number of dengue affected individuals is expected to rise to more than 136, 528. Following the above mentioned statistics, the simple mathematical calculation gives an alarming figure of the percentage of dengue affected individuals to date. It is approximately 1% of the entire population for the period of three years, 2015-2017. [2] Local Government Institutions play a major role in the Dengue Prevention Scheme. The Government's failure to hold local elections means that the country is running without functioning local government institutions. There is a severe outcry by the people about the total collapse of the State's mechanism on Dengue Fever Prevention.