A Brief Colonial History Of Ceylon(SriLanka)
Sri Lanka: One Island Two Nations

Two Nations-Hot- News

Charity Organizations
Charity Organizations

join us enabling the poorest of the poor toimprove their own lives

Sunday, June 4, 2017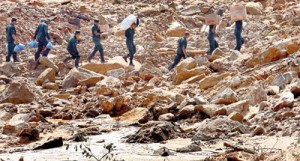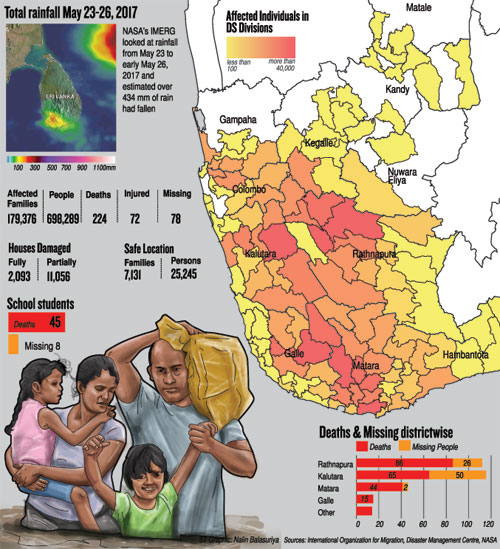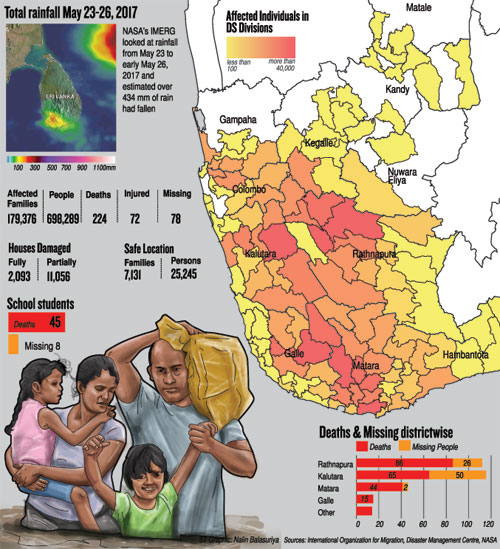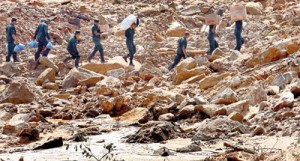 Last week's disasters in several districts of the country highlighted just how unprepared Sri Lanka still is to handle such situations.
The local authorities found themselves with little or no resources–no power generators, no communications equipment, no boats, lifejackets or other equipment essential to deal with flash floods and landslides. If any village-level disaster management or preparedness systems were in place, they mostly crumbled under the weight of the natural catastrophes that befell multiple settlements.

In many areas, it was the military and the various temples that took charge. Ven Puragala Sobitha Thera, the chief incumbent of the Sri Purvaramaya in Gawaragiriya described how he attended to the needs of devotees who moved into the temple. There was no Government support he could speak of.
The village officials were overwhelmed, Ven Sobitha Thera accepted. So he gathered the people around and set about securing provisions for them. The roads were inpassable, not only due to floods, but because of landslides. Even on Thursday, the Army was working to clear the Horana-Bulathsinhala route.
"They were scared and didn't know where to go, so everyone came running here," the monk said. "I had no food to give them. I gathered some young people around and told them to bring everything they could from the shops because we didn't know what other disaster would take place."
"They keep asking me now when they can go from the temple and to where," he continued. "The children have no school. If necessary, I will start teaching them here whatever subjects I know. I don't think the danger will go away. It will only get worse."
In every village, people have crowded around their temples. Monks give them reassurance, protection and solace. They have hiked up their saffron robes and done everything they can during the disaster.
The danger is not over, officials confirmed, particularly in landslide prone districts. The hills and foothills are unstable and heavy rains will cause saturation and trigger more slips. The National Building Research Organisation (NBRO) will conduct investigations within the next few days to identify locations from which families will have to be permanently shifted. But since there is no clear information about rainfall–such as how much and within how many hours–many people have been advised to move into safe locations.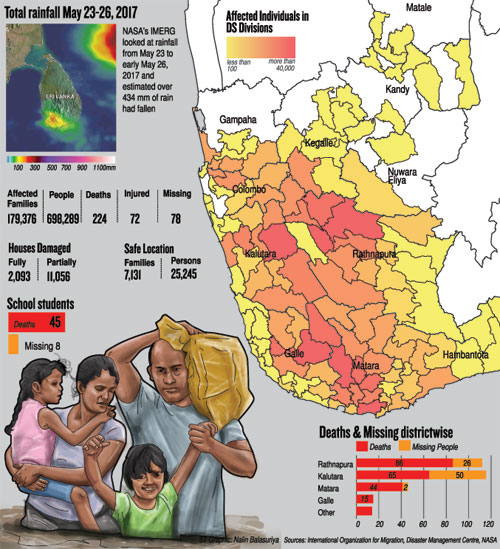 It has long been reported that the NBRO has produced maps categorizing areas as high, medium and low risk. Last week's landslides occurred in both high and medium hazard zones. "We need to implement recommendations for each zone," said Senarath Bandara, Director of the Landslide Research and Risk Management Division. Many high hazard zones are heavily populated with houses and these must be relocated.
The NBRO has issued early warnings. But dissemination to grassroots level was not under their purview. As with many previous disasters, a large number of affected people claimed they hadn't been told to shift.
Ironically, Sri Lanka already has a Comprehensive Disaster Management Programme (CDMP) to cover the period 2014-2018. It was produced with technical assistance from the UNDP. It also has a roadmap, a National Disaster Management Policy and a Disaster Management Plan. And, yet, last week saw 211 deaths, 72 missing and 91 injured due to floods and landslides.
The objectives of the CDPM are listed as building capacity at institutional and individual levels; integrating risk information-based approaches in the development agenda; preventing and mitigating impacts of frequently occurring disasters on life and property; improving coordination of stakeholder groups (public, private, NGOs and others); enhancing response capacity at all levels; adopting an integrated monitoring and evaluation and a reporting system; and effective knowledge management in disaster risk reduction.
But while the plans–and copious amounts of literature–are in place, Sri Lanka continues to fail in implementation.