A Brief Colonial History Of Ceylon(SriLanka)
Sri Lanka: One Island Two Nations

Two Nations-Hot- News

Charity Organizations
Charity Organizations

join us enabling the poorest of the poor toimprove their own lives

Monday, August 7, 2017
Venezuela government claims control after 'terrorist' attack on military base
Party chief Cabello says Paramacay base in Valencia is under control
Video released showed group of armed men calling for rebellion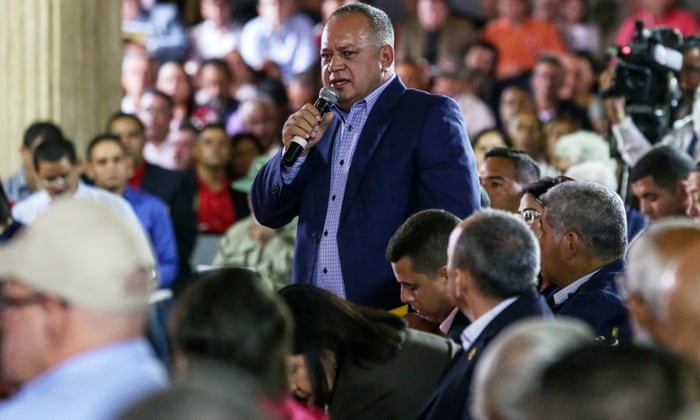 Diosdado Cabello speaks during a session of the National Constituent Assembly in Caracas on Saturday. Photograph: Cristian Hernandez/EPA
Sunday 6 August 2017
The head of Venezuela's ruling party, Diosdado Cabello, said on Sunday there had been a "terrorist" attack at a military base controlled by troops loyal to the government and several people had been arrested.
Cabello reported via Twitter that troops acted quickly to control the situation at the Paramacay base near the city of Valencia. One witness in the area, in the town of Naguanagua, reported hearing gunshots before dawn.
The defense ministry did not immediately respond to a request for comment.
In the video, a man identifying himself as Capt Juan Caguaripano said that any unit refusing to go along with its call for rebellion would be declared a military target.
"We demand the immediate formation of a transition government," he said. "This is not a coup d'etat. This is a civic and military action to re-establish constitutional order. But more than that, it is to save the country from total destruction."
Delegates to the constitutional assembly later swore in as her replacement ombudsman Tarek William Saab, who was recently sanctioned by the Trump administration for failing to protect protesters from abuses in his role as the nation's top human rights official.
The assembly was seated despite strong criticism from the US, other countries and the Venezuelan opposition, which fear that it will be a tool for imposing dictatorship.
Lopez was released from prison on 8 July and placed under house arrest after serving three years of a 13-year sentence on charges of inciting violence at opposition rallies. Many human rights groups considered him a political prisoner.