A Brief Colonial History Of Ceylon(SriLanka)
Sri Lanka: One Island Two Nations

Two Nations-Hot- News

Charity Organizations
Charity Organizations

join us enabling the poorest of the poor toimprove their own lives

Tuesday, May 30, 2017
By Ryan Prior, Iqbal Athas and Euan McKirdy, CNN-
Mon May 29, 2017
Colombo, Sri Lanka (CNN)Severe flooding brought on by monsoon rains across southwestern portions of Sri Lanka has resulted in the deaths of at least 169 people, according to the country's Ministry of Disaster Management.
As many as 112 people are still missing, and the death toll is expected to rise, as authorities battle to rescue those still stranded and warn of the possibility of crocodile attacks.
"It was only the next morning that troops arrived in boats, and took us to safe ground," Banakiyanage Gnanawathie, who lives in the badly hit town of Matara, told CNN by phone.
"I have never seen such floods though I have spent my entire lifetime in Matara. We have lost all our belongings and remain in the clothes we wore. I am still happy we escaped the floods and even the crocodiles," she said.
She said that they won't be able to return home for days.
"There is only a roof and building. We have lost everything else."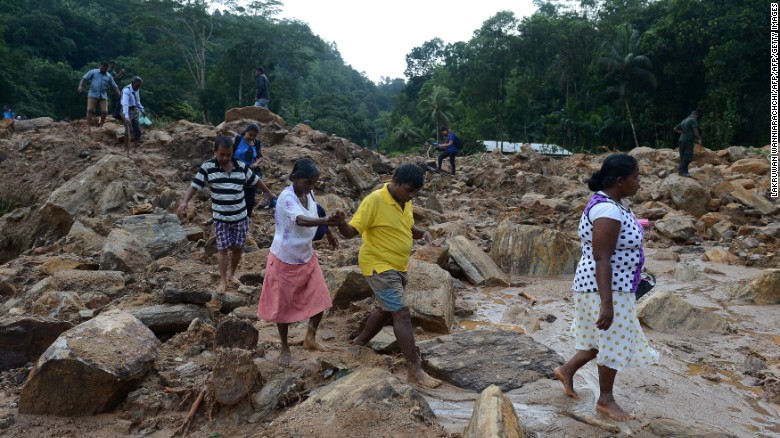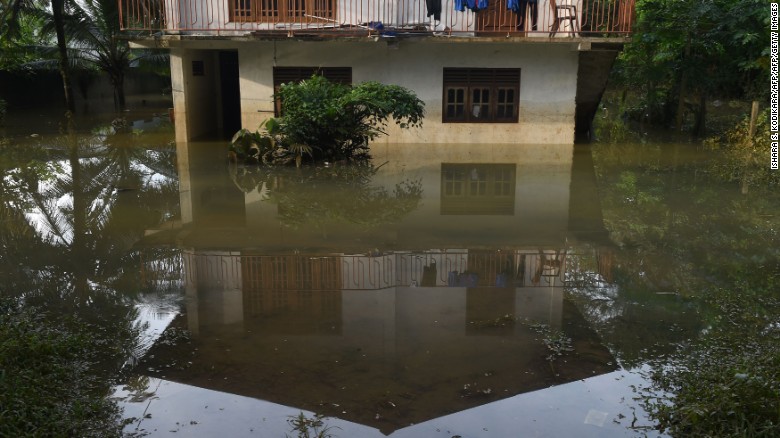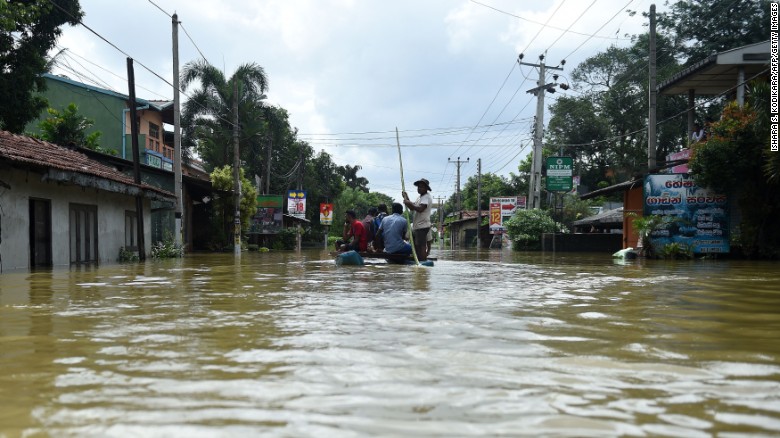 The High Commission also tweeted an image of the Sri Lankan foreign minister, Ravi Karunanayake, receiving aid from one of the Indian vessels.
"Several countries have responded so far to Sri Lanka's request," Karunanayake told CNN, including Russia and China.
"The World Food Program is also providing help," he said.
Last year, India sent two ships and Air Force aircraft to Colombo with relief items during a cyclone.
"We have a problem of limited resources to cope with the situation," Karunanayake said. "Hence we have made many appeals."
A Sri Lanka Air Force troop transport helicopter had to make a forced landing into flood waters at Baddegama, near Galle.
"They were on a rescue operation and had no place to land due to a technical glitch," Air Force Commander Air Marshal Kapila Jayampathy told CNN.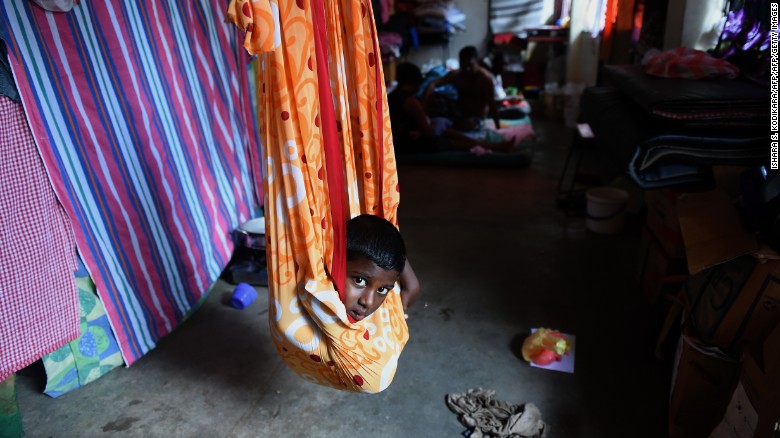 V
ideo images from the Asiavision Sri Lanka news exchange showed people in streets wading through water that was shoulder-deep in some places. Others showed earthmoving equipment clearing mounds of dirt in areas where landslides had blocked roads.
The monsoon rains are the the worst to hit Sri Lanka since 2003. They come after two months of drought, which had grown severe enough to warrant aid from the World Food Programme.
CNN's Ryan Prior wrote and reported from Atlanta, and Euan McKirdy from Hong Kong. Iqbal Athas reported from Colombo.
CNN's Samantha Beech and Spencer Feingold contributed to this report.