A Brief Colonial History Of Ceylon(SriLanka)
Sri Lanka: One Island Two Nations

Two Nations-Hot- News

Charity Organizations
Charity Organizations

join us enabling the poorest of the poor toimprove their own lives

Monday, June 26, 2017
Turkey's president condemns request as a 'very ugly approach' and dismisses other demands made of Qatar by Gulf states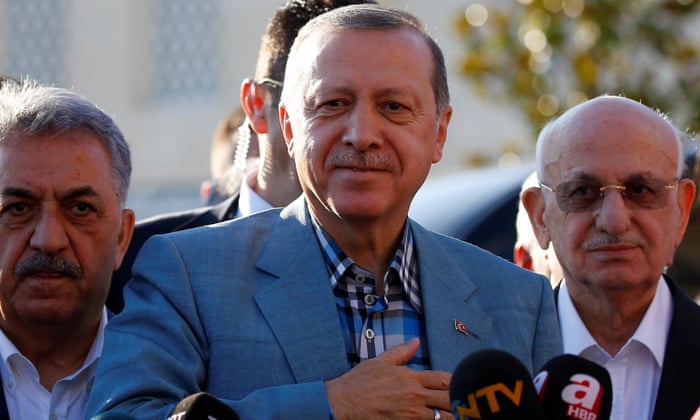 President Erdoğan after the Eid al-Fitr prayers in Istanbul on Sunday. Photograph: Murad Sezer/Reuters
Martin Chulov-
Sunday 25 June 2017
Turkey's president has described as disrespectful a demand by
Saudi Arabia
and its allies that it withdraw its troops from Qatar as a step towards ending a deepening dispute with the besieged Gulf state.
Saudi Arabia has not spelled out what it intends to do if the tiny nation refuses to align its foreign policy with that of its powerful neighbour and its allies. Riyadh and the Gulf Cooperation Council (GCC) have already imposed a land, sea and air blockade of Qatar, strangling trade and forcing food shortages. The Saudi stance has become gradually more pointed, with senior ministers across the region accusing the Qatari ruling family of licensing the support of terrorism for decades.
Speaking in Abu Dhabi on Saturday, the UAE minister of state for foreign affairs, Dr Anwar Gargash, said the alternative to agreeing to terms with its neighbours would be "parting ways".
"To prefer a partisan extremist agenda and spend huge sums on that agenda and jihadist groups? After anger will come wisdom."
Addressing Turkey's involvement in Qatar, which stemmed from a bilateral defence agreement made in 2014 and ratified recently, Gargash said: "The Turks left Qatar over a century ago and now have returned. They have big interests in the region and we hope Turkey's priority will be its interests and not its ideology. But 1,000 or 2,000 Turkish troops show lack of confidence from Qatari government in its stability. Stability will come from integration with the neighbourhood."
The Saudi-led boycott, which enlisted other GCC states and Egypt to isolate Qatar, was imposed several weeks after the high-profile visit to Riyadh by the US president, Donald Trump, during which he re-prioritised the kingdom over its main regional rival, Iran – the regional clout of which had risen after the Obama administration brokered a nuclear deal with Tehran.
Ever since, Riyadh has moved to enforce its newfound standing. Iran and the Muslim Brotherhood are seen by Saudi leaders and their allies as subversive threats. Doha has maintained a close relationship with the Brotherhood and had enjoyed warming ties with Iran.
He called on Qatar and the other Arab countries to "sit together" to work through the list. Tillerson had previously insisted any demands be "reasonable and actionable."