A Brief Colonial History Of Ceylon(SriLanka)
Sri Lanka: One Island Two Nations

Two Nations-Hot- News

Charity Organizations
Charity Organizations

join us enabling the poorest of the poor toimprove their own lives

Friday, June 30, 2017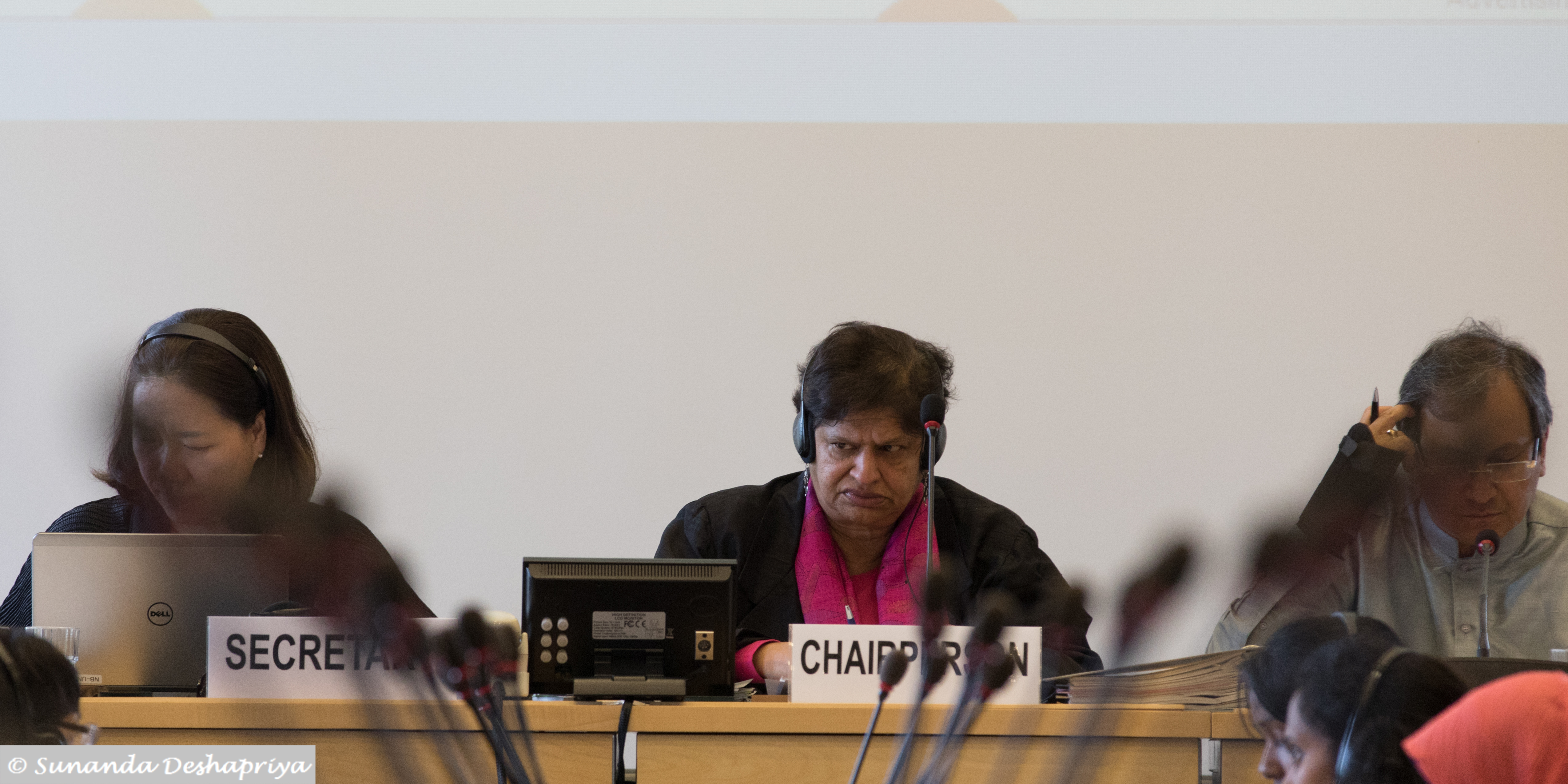 Chairperson of the CECSCR 61 Z. Kedzia during the Sri Lanka session.--
Sadun Thudugla, a Sri Lankan ESC rights activist speaking at a side event during the CESCR 61 © s. deshapriya
Image: CESCR 61 Sri Lanka session was held 12-13 June at Palais Wilson, Geneva.©s.deshapriya.

29/06/2017
Committee on Economic, Social and Cultural Rights: Concluding observations on the fifth periodic report of Sri Lanka*
8.
The Committee recommends that the State party build on the national momentum and
expedite its Constitutional reform process,
including the adoption of a comprehensive Bill of Rights that fully incorporates economic, social and cultural rights, bearing in mind the indivisibility and interdependence of all human rights. The Committee encourages the State party to take into account the submissions of the Human Rights Commission of Sri Lanka to the Public Representations Committee on Constitutional Reform in this regard. The Committee draws the State party's attention to its General Comment No. 9 (1998) on the domestic application of the Covenant.