A Brief Colonial History Of Ceylon(SriLanka)
Sri Lanka: One Island Two Nations

Two Nations-Hot- News

Charity Organizations
Charity Organizations

join us enabling the poorest of the poor toimprove their own lives

Monday, July 9, 2018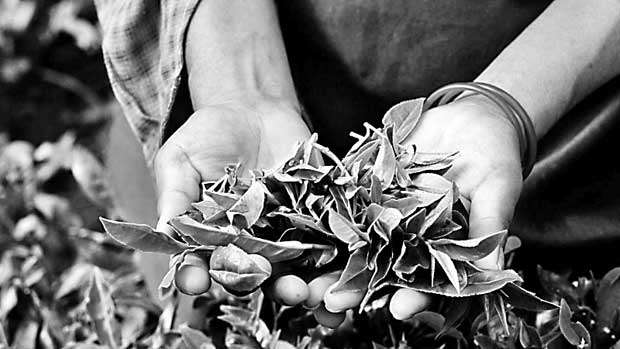 2018-07-09
There was a good response to our article on the plight of the Tea Industry. We are also glad that at the Annual General Meeting of the Tea Traders Association, there were two addresses on How to face the future of the Industry. Problems facing it have been identified but it is pathetic that like in other crucial matters the government lacks the urgency needed and its lackadaisical attitude further aggravating the situation.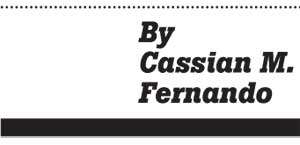 Useful suggestions were made by Minister Harsha de Silva at the said meeting. He recounted that before the advent of the Tea plantations to Sri Lanka, coffee plantations were doing extremely well. A mysterious blight dealt a deadly blow to coffee plantations. But in this advanced age of scientific findings, the recurring of such a blight is extremely remote Even if it surfaced there are remedies available to counter such a disaster. It is therefore essential that the government takes a firm decision to return to coffee cultivation specially in the mid country where the tea plantations are facing numerous problems. It has been pointed out that the Tea Research Institute [TRI] failed to take this initiative. It is suggested that the TRI sub Station at Hantana can easily be used as the Reach Centre for Coffee plantations. There is a very lucrative market for coffee allover the world.
" Appointments made to the all-important governing body of the tea Industry were highly questionable and lacked its standards"
Attention has also been drawn by the minister to use the prestigious brand name Ceylon Tea to aggressive marketing. Here the Traders' Association is tight-lipped. They say they cannot conduct aggressive campaigning under our brand name, since we use Indian Tea to blend with our teas. Some countries having realized that quality Sri Lankan tea is being blended with teas from other countries, have imposed restrictions saying that tea imported from Sri Lanka should have at least 51% locally produced Tea.
When there are no issues arose in marketing the entire production, one cannot justify the intention of a section of the Tea Traders' Association for lobbying for the import of Indian Tea. We have already pointed out that this was as disastrous, treacherous, anti-national and disgraceful. Here again the government shows its inability to make firm decision. The decision to ban importing Indian Tea must be taken without any further delay.
It is urged that there should be an aggressive marketing campaign not only for tea but for all export products. The High Commissions and Embassies should be criticized for not doing enough in this respect. Are the Tea Centres in potential tea-importing countries functioning effectively? When was the last Sri Lanka 'TEA Week' held? It is suggested that the Export Development Board should get actively involved in organizing such 'Tea-weeks' in major tea importing countries in the world.
Another important issue raised by the Tea Traders Association Chairman was about the Government's indecision to lift the ban on importing glyphosate, since this particular weedicide accounts for kidney diseases in the country. Although sufficient evidence was being placed before the government that glyphosate was not the cause for renal disorders, the ban still stands. The country has suffered a colossal revenue loss due to the crop failure for not using the chemical. Fingers pointed at the President for his inaction to lift the ban. He was urged to do so by a politician-prelate who does not know what he talks about. The government should act fast to salvage this crisis-ridden industry.
"The decision to ban importing Indian Tea must be taken without any further delay"
However, the Tea Board has made firm decision to embark on an aggressive task-oriented marketing programme. Though the Tea Board Head has announced that there would be a marketing campaign in Russia and Japan, there was no indication about a tangible marketing campaign in the European Union countries to reap benefits from GSP+ facility. Minister Harsha de Silva provided statistics to show how China and Kenya had overtaken Sri Lanka. He lamented that in 2016, Sri Lanka accounted for only 3.05% of imported tea to UK while to Pakistan it stood at 2.13%. At the same time Kenya supplied 36% of imported tea to UK and a whopping 60% to Pakistan. These were earlier dominated by Sri Lankan tea.
All sectors and players involved in Tea Industry must unite and enforce the discipline need not be adopted, which should emphasize the factory floor to reduce the percentage of refuse tea, adopt steady plucking norms to ensure that only tender leaves need to be plucked. The Advisory wing of the TRI has a vital role to play in these areas. We were told that a scissor has been introduced to pluck tea. But it was not clear whether it had brought any success
It has been pointed out by some plantation companies that the OIC attached to the TRI in Ratnapura was doing a yeoman service.
"SL suffered a colossal revenue loss due to the crop failure for not using glyphosate as weedicide"
But this appears to be the exception rather than the rule. Some who responded stated that if one were to visit the TRI at St. Coombs, Ratnapura, one could see the deterioration it suffers. We were also told that the salaries paid to the so-called researchers were not competitive and therefore, many of them are leaving the country in search of greener pastures.
We hear the Director's remuneration at TRI is far below, compared to the ailing head of the national carrier whose earnings are several times higher than the former's. Here again, it is up to the subject minister to intervene and deliver some justice. Meanwhile, some lamented that appointments made to the all-important governing body of the tea Industry were highly questionable and lacked its standards.
If the Tea Industry is to survive, all concerned sectors must unify to find a salvation to this limping industry. It has been noted that the TRI has not recruited a Botanist for the past 20 years!
The writer was an ex-employee at the TRI, Talawakele and can be reached at cmfserendib@wsltnet.lk